5% discount and exclusive advantages for registered customers
The best experiences in Coral Teide Mar
Enjoy our cycling options in Coral Hotels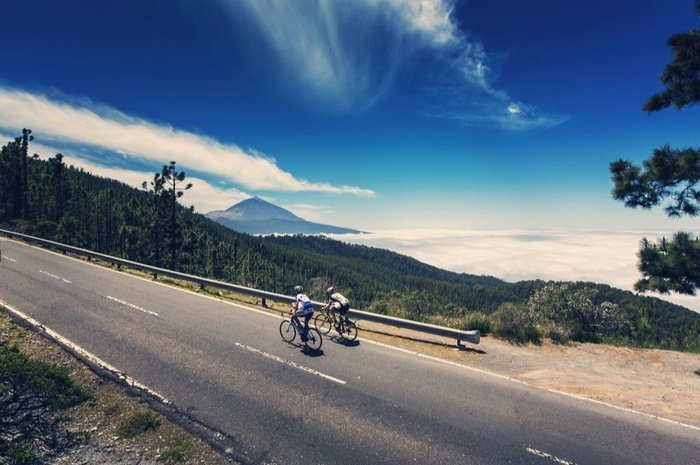 Discover tenerife north on two wheels with our cycling experience
In Coral Teide Mar you will enjoy an authentic cycling holiday that will turn your stay in Tenerife into a vitalizing sporting experience. Our cozy studios and junior suites are designed and equipped for your rest and tranquility, and they meet all the favorable conditions every cyclist – beginner or profesional – can dream with:

Spectacular cycling routes for road cycling or mountain biking departing from the hotel, which also includes the altimetries of all mountain passes. From Coral Teide Mar you can easily access many of the most popular cycling routes on the island due to its proximity to the mountainous areas of La Orotava Valley, Teide National Park, Icod de Los Vinos and Realejo Alto. A superb location ou will be able to admire the amazing landscapes of Tenerife North that will take your breath away. The north of Tenerife, and in particular Puerto de La Cruz, is a spectacular and unique destination for cycling in all its modalities.

Unbeatable location in the quiet and well-connected residential area of La Paz, in the tourist center of Puerto de La Cruz; at Coral Teide Mar Apartments you will be able to chill out enjoying the extraordinary and relaxing views of Mount Teide, the Atlantic Ocean and the beautiful La Orotava Valley. The famous Botanical Garden is just a few minutes away from the hotel, as are the shopping malls, restaurants and entertainment areas that are easily accessible within a short and pleasant walk.

Mild and stable climate throughout the year with perfect conditions for cycling.

New facilities and services specially designed for cyclists in collaboration with the specialized company Cycling Friendly. In our new Cycling Center, with direct access from the street, you'll be able to repair, wash and store your bikes in complete safety; We've got everything you need to keep your bike in top shape: bike tools and spare parts, repair supports, individual bike hangers with locks, inflation pumps and a washing area. You can book our cycling package through our website. This package includes access to the Cycling Center, a Cycling Friendly Welcome Pack and several personalized cycling routes.

Nutritious and healthy gastronomic options for cyclists to regain strength before and after training.
See all the routes
Cycling services
at your complete disposal
Professional cycling tools

Personalized bicycle routes departing from the hotel

Cycling Center with bike hangers and security cable locks
The most optimal routes
for the best 2-wheel experience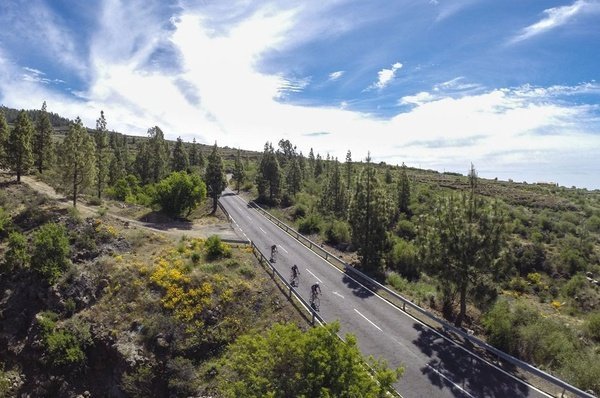 Route - Senderos de Teide
Road bike route. Departure from Coral Teide Mar and rolling towards La Orotava to continue enjoying the trails and landscapes of El Teide. Back to Realejo Alto and retutn to the hotel.
Teide trails GPX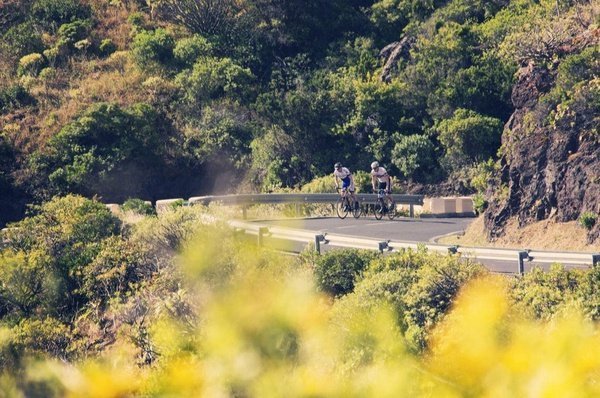 Route - Las Lagunetas
Road bike route. Heading north to Tacoronte with a tour around the Protected Landscape of Las Lagunetas, and returning towards Cañadas del Teide to reach La Orotava and finally finish at Coral Teide Mar.
Las Lagunetas GPX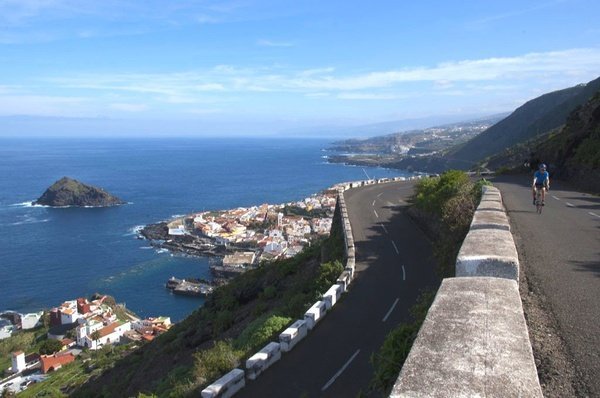 Route - Icod de los Vinos
Road bike route. This route departing from Coral Teide Mar, in Puerto de la Cruz, will take us rolling towards San Juan de la Rambla until we reach the village of Icod de Los Vinos. Later on we will ascend to the town of La Guancha. We will continue towards Realejo Alto before returning to the hotel.
Icod de los vinos GPX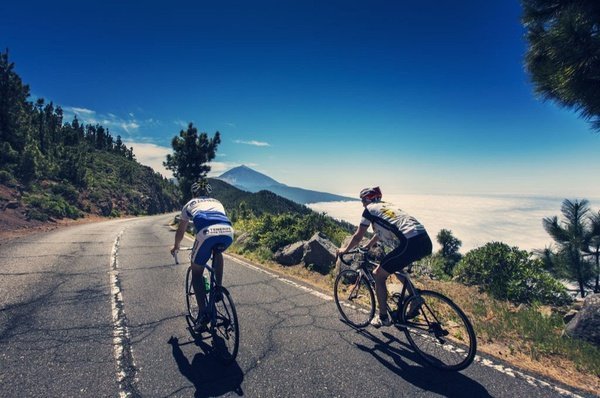 Route - Teide national park- icod de los vinos
Cycling route that will take us to El Teide Natural Park from Coral Teide Mar.
Very demanding cycling day, since we will reach more than 3,000 meters of elevation from sea level, climbing the colossus of Tenerife through the valley of La Orotava.
The route begins with 40 fairly smooth kilometers, which will serve as preparation for the great climb that follows. When descending from El Teide we will head towards Icod de Los Vinos before facing the return to the hotel.
Enjoy a virtual tour
photo gallery