5% discount and exclusive advantages for registered customers
Welcome to Coral Cotillo Beach
Hotel in El Cotillo

Bathed by turquoise waters and virgin beaches, at the new four star Coral Cotillo Beach hotel you will discover what a holiday in paradise really looks like. You'll be able to get lost for hours among the paradisiacal beaches of El Cotillo.

Situated merely thirthy five minutes away from Fuerteventura Airport, the uniqueness os the area is clearly perceived from the moment you step out of Coral Cotillo Beach, with opne of the most beautiful and unspoiled coastal areas in Europe just 200 meters from the Hotel earning the status of UNESCO World Biosphere Reserve. The beauty and charm of the traditional Canarian fishing village and the unique, relaxed tropical lifestyle offers guests a chace to let time come to a standstill and give in to relaxation. Just fice minutes walking distance from the hotel, Cotillo is also a culinary destination within Fuerteventura, thanks to its award-winning Restaurants, specialising in the fresh catch of the day accompanied bya a variety of prtected designation of origin products and wines.

Fully renovated for Summer 2020, we are introducing a revolutionary hotel concept which has been designed exclusively for Coral Cotillo Beach. Sustainability, Renewable Energies, High Standard Accommodation and Respect for the Surroundings are at the core of this concept.

This idyllic enclave also offers a winde range of outdoor activities such as surfing, windsurfing, kitesurfing, cycling, scuba diving and fishing.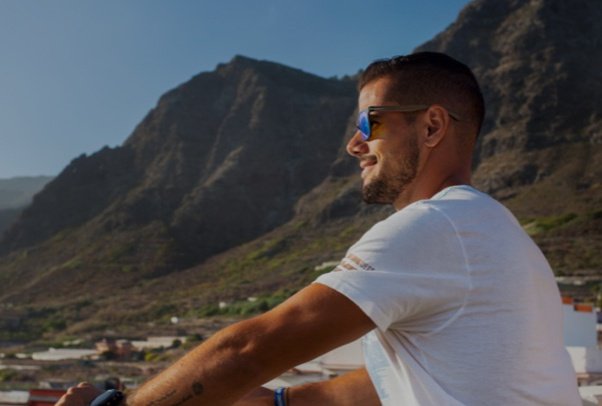 Nature & Adventure
AWAKEN YOUR SENSES IN NATURE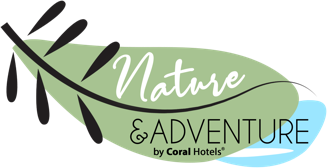 For an active and alternative holiday in contact with nature and under the vibrant sun of Tenerife and Fuerteventura, we offer you our Nature & Adventure experiences.
Located in convenient and unique spots, very close to incredible landscapes - both mountainous and coastal - and picturesque villages, in our "Nature & Adventure" properties you will be able to practice a wide range sports such as hiking, trail running, cycling, golf or water sports such as windsurfing, kitesurfing, kayaking and diving.

If you are looking for an opportunity to slow down and reduce stress, and at the same time taking care of your physical and emotional well-being, in our "Nature & Adventure" accommodations you will find everything you need.

Live your own great adventure in a unique natural setting.
• Unbeatable location near unique natural spaces
• Connected with main routes for hiking and cycling
• Peace and tranquility
• Possibility of practicing mountain and water sports activities in nature
• Sports facilities available depending on the hotel (cycling center)
• Ecological measures to protect the environment
The details make the difference
Unique rooms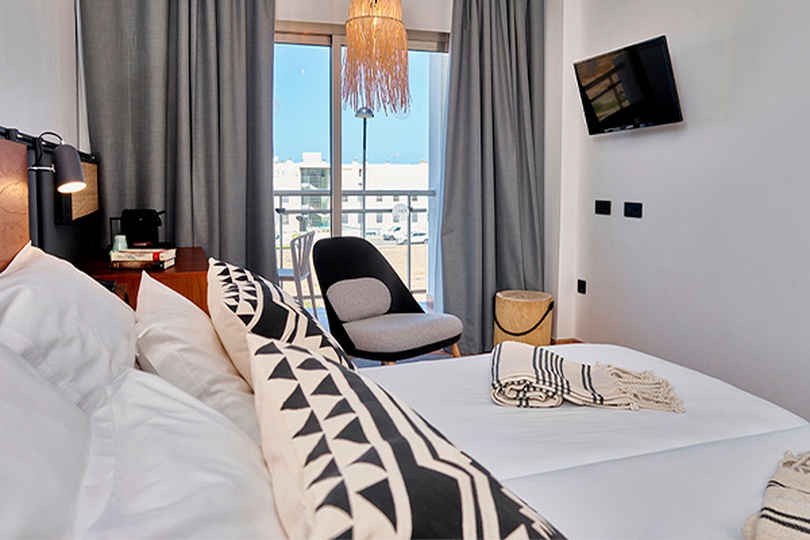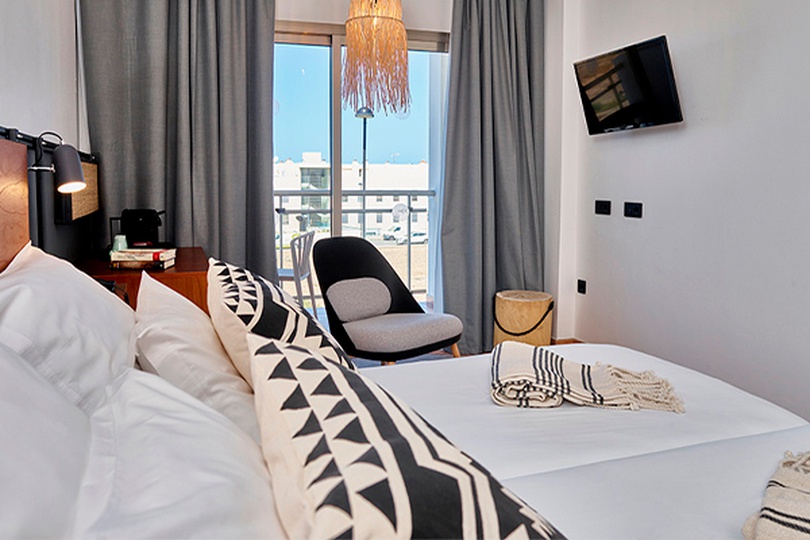 There are no offers for this hotel at this time.
Unforgettable experiences
Explore our photo gallery
Discover the surroundings
Prime location
Departure
Coral Cotillo Beach
Arrival