5% discount and exclusive advantages for registered customers
LIVE THE INTERNATIONAL BOREAL FESTIVAL STAYIN AT CORAL LOS SILOS | Coral Hotels
News and novelties in Canary islands
LIVE THE INTERNATIONAL BOREAL FESTIVAL STAYIN AT CORAL LOS SILOS
Tenerife
Traveling couples
Cultural tourism
Nature and Sports
Activities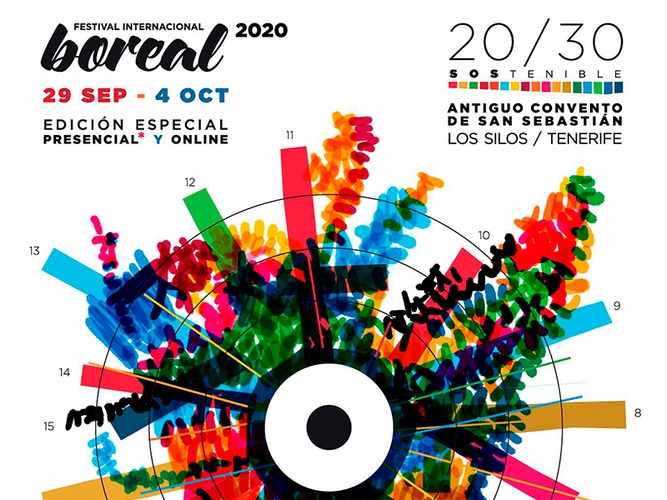 Visiting Los Silos is a wise choice at any time of the year. But if your stay also coincides with the celebration of the Boreal Festival, get ready to experience the magic of one of the most important eco-festivals in the Canary Islands.

For more than a decade, the municipality of Los Silos has hosted year after year one of the most authentic festivals on the island of Tenerife, a unique project that combines art, culture and a strong environmental philosophy.

There is no doubt that this 2020 is not 'just another year', and for that very reason the organization of the Boreal Festival has decided to reinvent, adapt and turn this event into a show as safe as unforgettable.

Between September 29th and October 4th, a unique edition of the Boreal Festival will take place, 100% adapted to the health and safety measures that these times require: "This will not be a massive edition, but a readapted, limited and controlled edition, and we will introduce new online formulas so that, wherever you are, you can live, enjoy and participate in your favorite festival "

Unlike other editions where attendance at the event has been completely free, this year there will be strict capacity restriction measures in place and it will be necessary to purchase a ticket to attend the festival.

All the performances and activities of the 2020 Boreal Festival will take place inside the Old Convent of San Sebastián, in the historic center of Los Silos, and only 80 tickets will go on sale per day.

However, with the aim that no music, culture and nature lover misses such an important event, the Boreal Festival will have an online edition this year that promises to live up to expectations.

In the coming days, the festival organization will announce the "eco-artivist" program, as well as the channels and points of sale where you can buy your tickets.

On the Coral Hotels website you will find the best prices to stay in Los Silos during these special dates: www.coral-hotels.com

Book your stay now and make the Boreal Festival become the finishing touch for your ecological holidays in Coral Los Silos: contact with nature, hiking, adventure and - this time - also culture.
Go back