5% discount and exclusive advantages for registered customers
Escape to a Fairytale world: Los Silos Getaway | Coral Hotels
News and novelties in Canary islands
Escape to a Fairytale world: Los Silos Getaway
Tenerife
Gastronomy
Activities
Nature and Sports
Travel with kids
Cultural tourism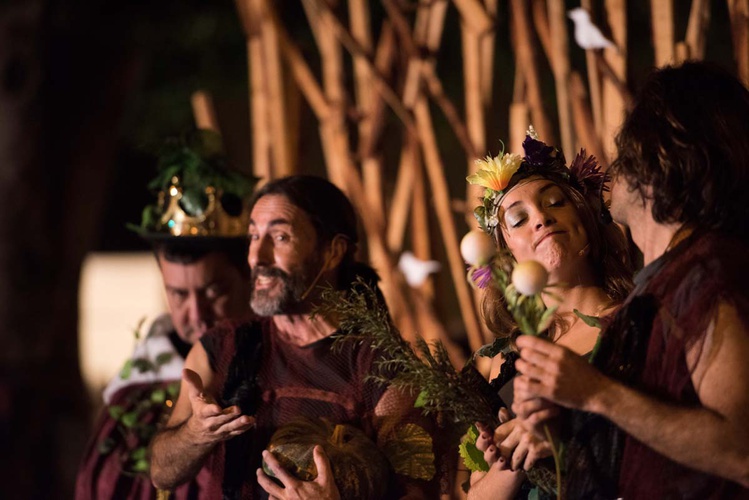 Every year, on the first week of December, the town of Los Silos wraps itself in a fantasy atmosphere to host the "Festival Internacional del Cuento de Los Silos". A unique event that brings together children and adults, locals and visitors, who come to Los Silos to live the adventure of traveling with their imagination to a fairytale world. Love stories, theater plays, horror stories ... In every corner of the town there is a new adventure that you will love to discover.
Taking a getaway to Los Silos is a good decision at any time of year, but doing it during these days will allow you to enjoy three wonderful hobbies that are rarely found together in the same place: Literature, Nature and Gastronomy.
Sounds good? Here is a small itinerary to give you an idea of what a perfect day on your getaway to Los Silos could be:
- Start the day having breakfast on the terrace of Coral Los Silos, with incredible views of the sea and the mountains.
- Any rural getaway should include a bit of active tourism. So put on comfortable shoes and get ready for a hiking session through dreamy landscapes. Enjoy one of the many mountain routes that have the town of Los Silos as a starting point. On the
official website of Los Silos Town Hall
you can find all the routes that can be done so that you can choose the one that best suits you.
- To regain energy, nothing better than to stop for lunch in one of the many Guachinches in the north of Tenerife. A Guachinche is an establishment where you can enjoy the most authentic local gastronomy at very affordable prices. You will be left wanting more!
- End the day with a good dose of literature: a sunset enjoying emotional theatrical performances or a night of mystery and horror stories under the stars.
Find here
the full activity program of the event.
If you are ready for a magical December long-weekend, book your stay now on the official
Coral Hotels website.
Now with amazing Black Friday deals!
Go back