5% discount and exclusive advantages for registered customers
Coral Hotels, a pioneer in aligning with the 2030 agenda through Biosphere Sustainable | Coral Hotels
News and novelties in Canary islands
Coral Hotels, a pioneer in aligning with the 2030 agenda through Biosphere Sustainable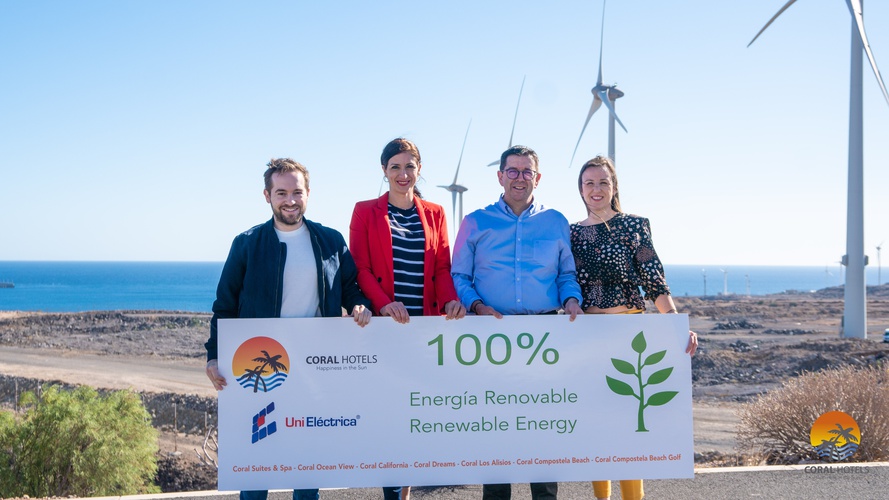 Coral Hotels is the first hotel chain in the world to have all its establishments certified with Biosphere Sustainable. An achievement that makes the chain a pioneer in this commitment to sustainability that already brings together a total of 250 Tenerife companies.

The Biosphere Sustainable seal, coordinated by the Responsible Tourism Institute (ITR), is the one chosen by Turismo de Tenerife to certify the island's progress in terms of sustainability. The implementation of this project is the result of an intense collaboration between public administrations and the tourism sector to achieve the Sustainable Development Goals set by the United Nations 2030 Agenda.

Roberto Barreiro, General Director of Coral Hotels, assures that "achieving these goals will help position the island of Tenerife as a sustainable destination, a characteristic that is increasingly valued by tourists from around the world."

Among the measures taken by the hotel chain in terms of sustainability, according to Barreiro, "the support for local agriculture prioritizing the purchase of zero kilometer products, the exclusive use of renewable electric energy, the realization of courses for the staff in the field of sustainability or collaboration with excursion companies that respect the environment "

Looking ahead to 2022, Coral Hotels, like the rest of the companies and entities linked to the program, will work together with Biosphere Sustainable in the creation of specific action plans linked to the achievement of the 17 Sustainable Development Goals.
Go back