5% discount and exclusive advantages for registered customers
CORAL HOTELS, THE FIRST CANARY HOTEL CHAIN TO ALIGN WITH THE 2030 AGENDA THROUGH BIOSPHERE | Coral Hotels
News and novelties in Canary islands
CORAL HOTELS, THE FIRST CANARY HOTEL CHAIN TO ALIGN WITH THE 2030 AGENDA THROUGH BIOSPHERE
Fuerteventura
Tenerife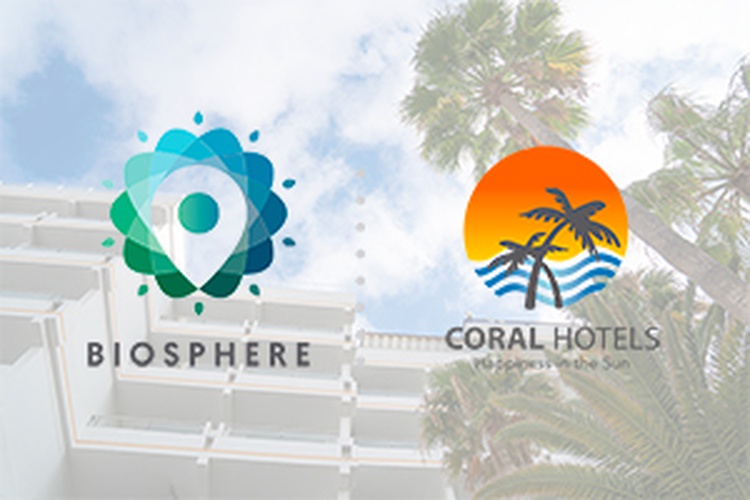 Coral Hotels is the first hotel chain in the Canary Islands to start the journey to become a sustainable Biosphere chain. The hotel company has started the procedures to obtain this important seal that lays its foundations in the commitment to sustainability. The island of Tenerife has also embraced this commitment as a destination, and therefore is also involved on the Biosphere Destination process.

The Biosphere certification is granted by the Responsible Tourism Institute (RTI), an organization that was born with a MoU with UNESCO, and requires the fulfillment of a series of objectives divided into 3 main areas: environment and climate change, governance and economy, and culture and social welfare.

This methodology is the translation to tourism of the 17 Sustainable Development Goals of the UN 2030 Agenda (17ODS), within the framework of the work carried out with the Sustainable Development Solutions Network, and serve as a guide for the sector to design products and services that represent a new model of non-aggressive tourism, satisfying the current needs of customers and users, without compromising future generations.

Obtaining the Biosphere certificate will be a further step in Coral Hotels' commitment to sustainable development, to the environment and to the Canarian population. In this sense, the chain has already taken important measures aimed at promoting responsible tourism, among which is the use of 100% renewable energy in all its establishments.
Go back