5% discount and exclusive advantages for registered customers
Coral Cotillo Beach will reopen as a 4-star hotel after its full makeover | Coral Hotels
News and novelties in Canary islands
Coral Cotillo Beach will reopen as a 4-star hotel after its full makeover
Fuerteventura
Traveling couples
Travel with kids
Nature and Sports
Activities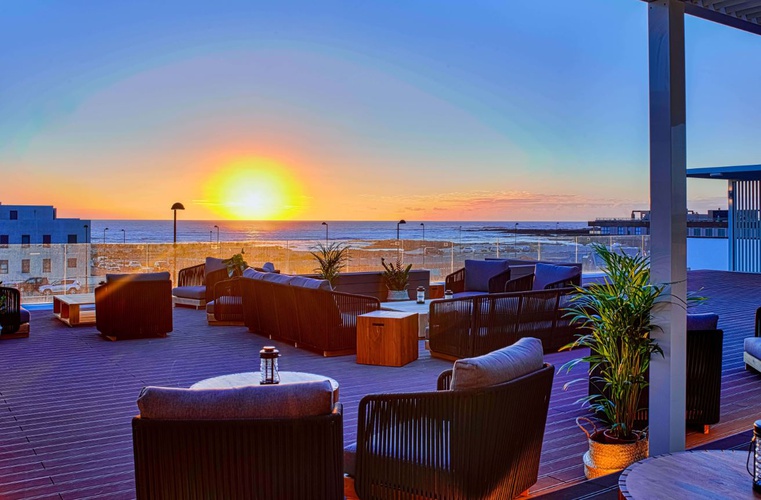 Coral Cotillo Beach, the first property of the Coral Hotels chain on the island of Fuerteventura, will reopen its doors in July 2021 with a totally new image. This full makeover has allowed it to go from the category of 3 to 4 stars.

The Canarian hotel chain will take advantage of its presence at FITUR 2021 to reveal the details of this radical change in image and concept, which will revolve around the values of sustainability, active tourism and contact with nature.

Regarding the change in concept, Roberto Barreiro, General Director of Coral Hotels assures that "the intention is for the hotel to be able to transmit the natural essence of El Cotillo and Fuerteventura to those who visit us". The complex, which has a Biosphere certificate for its respect for the environment, has been redesigned by BAS-id incorporating natural and recycled materials, with 226 photovoltaic panels for the production of electrical energy.

With regard to facilities, the hotel will have 3 catering points - the buffet restaurant "El Saltadero", the pool bar and the new "SOLAR Restaurant & Rooftop-bar". The latter will also be open to clients outside the hotel and will have two different environments, including live music and a terrace with views of the El Cotillo bay.

Also noteworthy are the new sports and leisure facilities that include, in addition to two swimming pools, two gyms (indoor / outdoor), a 5-a-side football field, a tennis court, a cross-fit area, and a climbing wall. All this a few meters from the wonderful beaches of Cotillo, where you can practice other sports such as cycling, surfing and kite-surfing.

To put the finishing touch to this change of image, Coral Hotels has had the collaboration of the renowned Brazilian illustrator Mauro Martins, who will capture the essence of El Cotillo in different pieces of unique illustration for Coral Cotillo Beach. Likewise, the launch campaign will feature the presence of high-level local athletes.
Go back